Coordinators
Lucie Horníková, BA
Study Abroad Programme Manager
Bachelor and top-up courses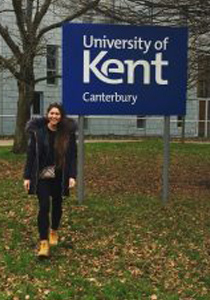 Lucie left the Czech Republic to study abroad for the first time at the age of 17, when she travelled to the USA, to study at Squalicum High School in Bellingham, Washington state. She completed her senior year with four Advanced Placement exams and came back home. After successfully completing her Maturita exam, which she took at the 1st International School of Ostrava, she moved to Canterbury, a small town in South East England, where she received her bachelor's degree in Politics and International Relations with Spanish at the University of Kent four years later in 2015. In her third year of her university studies, Lucie moved to Spain where she studied Ciencias Politicas at the Universidad Autonoma de Madrid and worked at a British international school in the admissions' department. Lucie has been working at Czech-us successfully helping students with their applications to universities abroad since 2015.

Lucie will help you with your applications for bachelor and top-up (SDP) courses in the United Kingdom, Denmark, and the Netherlands.
Sabina Feldmanová, MSc
Study Abroad Programme Coordinator
Master courses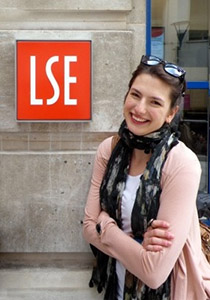 Sabina is a London School of Economics alumna, completing her Master's degree in International Employment Relations and Human Resource Management in 2012. Sabina first got a hint of the British university system during her bachelor degree studies at the Charles University in Prague as she got the chance to spend a semester at the University of Derby as part of the Erasmus programme. Sabina has collected plenty of work experience in the field of HR, hiring fresh graduates for international corporations such as Microsoft. Sabina has been forming an invaluable part of Czech-us since 2014.

Sabina will help you with your applications for master courses in England and Holland, and will advise you on your future employability options.